Faculty & Pedagogy
The lifeline of Gadha Public School is undoubtedly our passionate, well-qualified, experienced teaching faculty and non-teaching staff. Our dedicated teachers mentor the students, provide academic and career guidance, offer intellectual and emotional support. The school has its own distinct, full-fledged Mentoring System, where each student is assigned to a mentor-teacher.
Reaching out to the young minds calls for constant update of methodology, technique and information. Pedagogy is the science of educating the youth in accordance with a changing world scenario. It is teaching them what to do and how to do it so that they become the force that will change the future of the world.
Teachers are the builders of tomorrow and hence great care is taken in the choice of the right people to lead the children through the experience called education. We are fortunate that we have the best educators who work tirelessly for the all-round development of the children with emphasis being laid on values and life-skills. Thus, helping each child, to leave the portals of the school equipped with the tools that will help him/her reach for the stars.
The Faculty are kept updated on the latest pedagogy by regular training sessions as we believe that learning is a continuous process.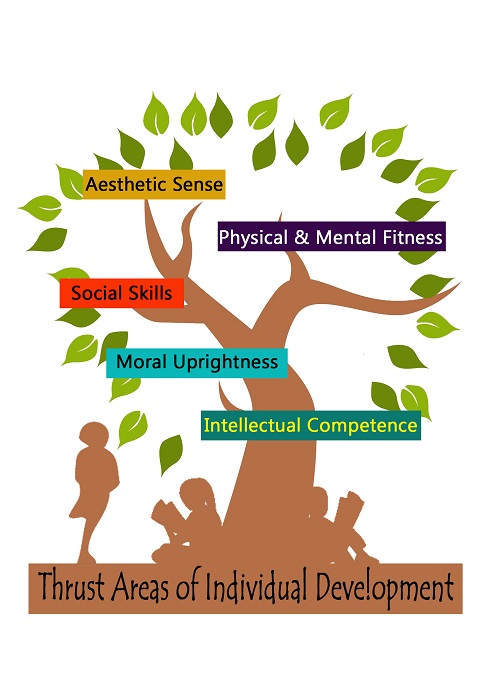 Our Mission :
To enable individuals develop holistically in order to meet the needs of the continually changing world.